but then this issue seemed to be so out of control
and i think i want to put some of my thinking into it
it wont be proper kalau saya post kt blog BBA or the chatbox
i would just like to put in word in my own space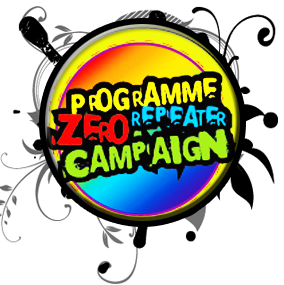 i was at home when i was told that the ZRC sketch thingy had been cancelled
saya dan siti were brainstorming of plots and characters since we were given task to handle this sketch thingy for our posting
*currently surgery*
why all of a sudden cancelled
even though before that mmg byk suara2 yg tidak bersetuju dgn program trsebut
i forgot about it until i came back to cheras yesterday
saya tanya siti, "asal tetibe cancel sketch tu?"
siti jawab, "eh nad..kau xde bace ke ape jd kt chatbox bba tu..kecoh!"
saya sambung, " yeke..xde pulak tgk..xpela..nnti kte tgkla ble free"
so mlm smlm, i browse la blog bba tersebut
mcm perang ape je kt chatbox tu
chatbox yg kecik, penuh dgn komen2 panas yg kalau tidak dikawal bole menyebabkan chatbox tu overheated
so i read one after another
and i came with one conclusion
manusia memang suka complain
segala benda kt dunia ni yg xkene dgn rasa hati je, mesti complain
kebanyakan complain tu sgt pesimis
*maaf ye kalau ade mana-mana pihak yang terasa*
**siapa makan cili, awakla yg rasa pedas =D**
beberapa perkara yang ingin saya komen :
1. yang memberi komen xbgtahu siapa dia pun
so sape2 yg bukak blog bba sure tahu chatbox tu penuh dgn anonymous
yg gne nama guest je da tatau da org yg sme ke x
kalau ikhlas nk komen sesuatu, then xpyh takut2
so senangla nk bg feedback
ni kalau nk bg feedback dkt guest
confuse nk bg kt guest yg mane satu sbb terlalu ramai
lgpun peribahasa ada menyebut
berani kerana benar, takut kerana salah
so jgn takut nk ltk nama korg kt chatbox tu ble nk ckp smthing
kan lbih appropriate bile ltk nama
2. terlalu byk complaint yg menjatuhkn
as i read through the chatbox
byknye complaint manusia sorg ni
sungguh tidak optimistic sekali
i'm not saying that iam so positive thinking
it's just that seeing korg buat komen mcm tu
as if mcmla sia2 sgt ape yg zrc plan utk kite
senang je buat conclusion bnde tu xkn bg ape2 impak positif
are u sure assumption korg tu btul?
kalau ye pun korg rase mcm tu, jgnla komen smpi menjatuhkn org lain
try put yourself in their place
then you'll learn how to criticise others
3. hanya tahu complaint sahaja
saya igt lg time pg agm persiap
siang ade bukak cadangan kt sume org tntang program ape yg korg nk dlm zrc
xde sape2pun dr kalangan kita cadangkn ape2
so knape mesti complain beria2 sekarang
bknnye korg je yg kne join bnde ni
i find this sketch thingy menyusahkan time mula2 dpt tau
tp buat ape nk pening2, nk stress
bkn die mintk kte buat pementasan teater pun
korg sgt overreacted in my opinion
rase kelakar ble post bnde mcm ni
and realise yg kite sume da besar
tp still sume mcm kanak2 ribena
think deep before you said something
and consider others
dunia ni bukan untuk seseorang individu semata
p/s : i am writing this post sebagai seorang pelajar dlm batch kita ni
bukan nk menyebelahi sesiapa okeh!